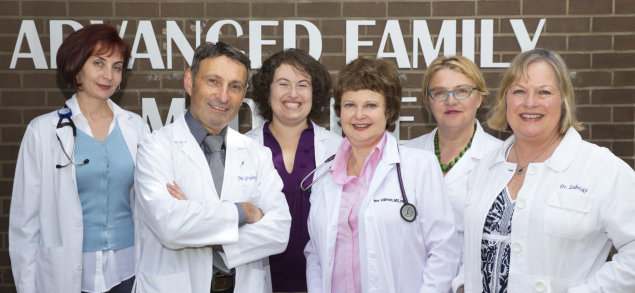 About Advanced Family Medicine
For 15 years, we've been serving the Bellevue, Redmond, Kirkland and surrounding communities. While we welcome new patients, we've been caring for some of our patients for many years. We're honored to serve your medical needs and appreciate your choice of our practice as your healthcare partners.
Doctors of AFM are striving to ensure that every patient will be seen the same day they need our services. Patients also receive 24-hour emergency access to our on-call physicians.
In addition to conventional healthcare approaches we employ naturopathic modalities and a holistic approach to offer you the best medical care possible.
Many years of working in the Eastside medical community means that we have great relationships with area specialists. If you require a referral, we'll connect you with the best in each field.
AFM is a training location for the University of Washington's Physician Assistant Program and Medical Assistant program training.
---
Family Medicine

We are committed to providing your entire family with comprehensive and effective medical care. Our cooperative approach results in more efficient and effective healthcare for a lifetime of excellent health. Services range from simple check-ups to pediatric care and geriatric medicine.

Internal Medicine

Our Internal Medicine team has decades of experience providing outstanding healthcare to adults with a variety of health conditions. Whether you need a simple check-up or more advanced services like cardiac screening or hyperbaric oxygen treatment, AFM is the right provider for you.

---

Massage Therapy

At AFM we believe that massage therapy is an essential part of a comprehensive healthcare plan. Our therapists have extensive experience in therapeutic massage, Swedish, deep-tissue, acupressure, sports massage and many more modalities.

Gynecology

Our GYN department embodies care and compassion, whether this entails something as simple as an annual exam, or help with abnormal uterine bleeding.

---